ACS leads effort to increase cancer screening rates
The American Cancer Society has long been a leader in raising awareness about the importance of cancer screening. Now, amid unprecedented declines in screening rates as a result of the COVID-19 pandemic, we are approaching our efforts to increase screening rates with more urgency than ever.
Even before the pandemic, screening rates weren't high enough. We don't know the full extent of the decline due to the pandemic yet, but this much is clear: if we don't act with sustained urgency to help people get back to screening, we could see a rise in cancer mortality rates in the coming years.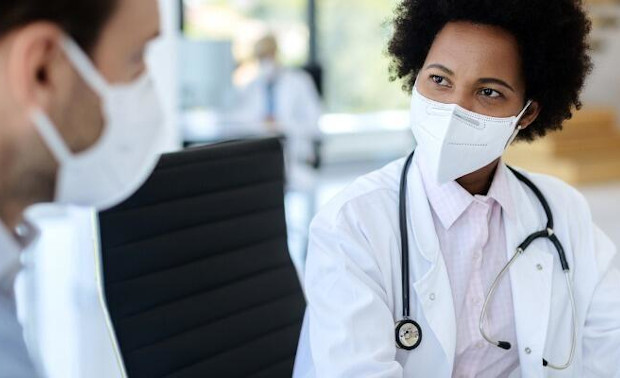 Every movement needs a leader, and the American Cancer Society is the organization to lead the charge at the local, state, and national levels. We're convening partners in all sectors – health systems, corporate partners, community organizations, government, and more – to make sure people are getting their recommended screening tests. Our efforts will focus on populations with traditionally lower screening rates, including populations who have been historically disadvantaged.
This work has already started and will continue throughout 2021 and beyond. Here's a look at the six components of the effort:
National consortium

– We're convening a group of national influencers to identify strategies to minimize the effects of the pandemic on cancer screening and care. This group met for the first time on March 18 and includes founding sponsor Genentech and governmental agencies, leading cancer screening and advocacy organizations, professional societies and associations, research institutions, national organizations representing diverse populations, national roundtables and collaboratives, and industry partners.

Public awareness campaign

– Later this spring, we'll launch a multi-faceted public awareness campaign to raise awareness about the importance of screening.

Research

– Our in-house team of scientists are examining the impact of the pandemic across the cancer continuum from prevention to cancer screening to outcomes. Staff from OCRI's Surveillance and Health Equity team published a special section on COVID-19 and cancer in Cancer Facts & Figures 2021.

State and coalition leadership

– We are working with an existing network of state and territorial-level comprehensive cancer control coalitions and cancer-specific roundtables to advance our organization mission priorities. A number of materials have already been shared with state and local cancer coalition leaders, including this guide to resuming cancer screening, a cancer screening messaging guidebook, and an issue brief. Please note that these materials are intended for a professional audience including health care providers, cancer coalitions, and professional associations and organizations only; they should not be shared with the public.

Health systems screening interventions

– We're engaging with priority health systems across the US in evidence-based interventions to increase screening rates. This work includes providing technical assistance and resources to rapidly increase screening rates, addressing disparities and reducing barriers to screening exacerbated by the pandemic, and creating learning communities to foster best practice sharing.

Policy

– ACS CAN is pursuing public policy solutions to help ensure access to timely screening and follow-up care.
Here are a few ways you can support our efforts:
Make sure you're up to date on your recommended screening tests.
Encourage your friends and family to get screened.
Learn more about screening by visiting cancer.org/stayhealthy.
Post about the importance of screening on your personal social media.