ACS takes steps to reopen Hope Lodge facilities in Q3
Mar 31, 2021
Since our Hope Lodge facilities temporarily closed to patients last year, we have been awaiting the day we can again welcome guests to these special communities. Now, the American Cancer Society is taking steps to prepare to open most Hope Lodge facilities in the third quarter of 2021.
We'll know more about reopening plans for specific facilities as we get into Q2, but we are planning for most communities to reopen at about 30 percent capacity.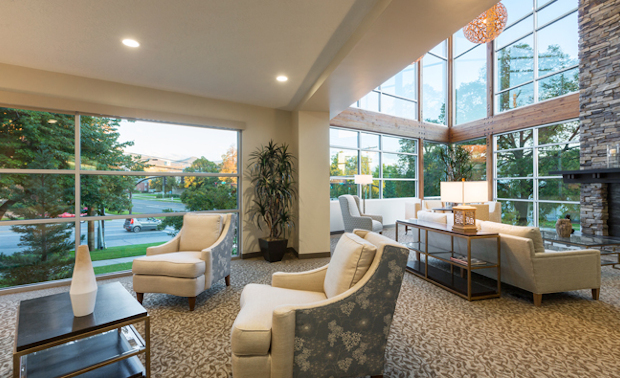 A number of factors impact each facility's readiness to reopen, including COVID-19 rates and trends in a community, staffing levels, and building readiness.
To reopen, each market must meet the following criteria as reported by globalepidemics.org:
COVID-19 cases per 100,000 people must be below 10.0 for at least two consecutive weeks in the county/parish in which the facility is located.
The COVID-19 test positivity rate must be 5% or less.
Our commitment to safety
We are taking steps to create the safest possible environment for guests and staff. This includes:
Facilities.

Each facility will be deep cleaned prior to opening. High-touch areas, such as door handles and light switches, will be disinfected at least twice daily. Air handling and HVAC units will ensure maximum filtration.

Personal protection

. Guests and staff should be symptom free and with no close exposures within 10 days of arrival. Masks will be required, handwashing is highly encouraged, and sanitation stations will be available. Additionally, we are strongly encouraging guests to complete vaccination 14 days prior to their stay at a Hope Lodge location.

Distancing

. Physical distancing will be required in common areas.

Referral partners

. We are requiring referral partners in each market provide an in-market COVID test for patients and caregivers within 5 days of arrival at Hope Lodge. We will also require partners to find alternate lodging for any guest who becomes symptomatic or tests positive for COVID during their stay.
Facility updates
We are pleased to share that two Hope Lodge facilities will open for the first time: the American Cancer Society Richard M. Schulze Family Foundation Hope Lodge in Houston and the Gene and Jerry Jones Family Hope Lodge in Dallas.
The facility in St. Louis, now called the American Cancer Society Worldwide Technology Hope Lodge, will reopen in a larger, state-of-the-art building next door to the previous location.
Other facilities have undergone renovations, expansions, or upgrades during the period they were not open to guests, including those in Atlanta, Boston, Cleveland, Lexington, New York, and Philadelphia.
We will share more information about our plans as we get closer to reopening.